12.000

€
(TaxFree:
9.836

€
)
Out of Stock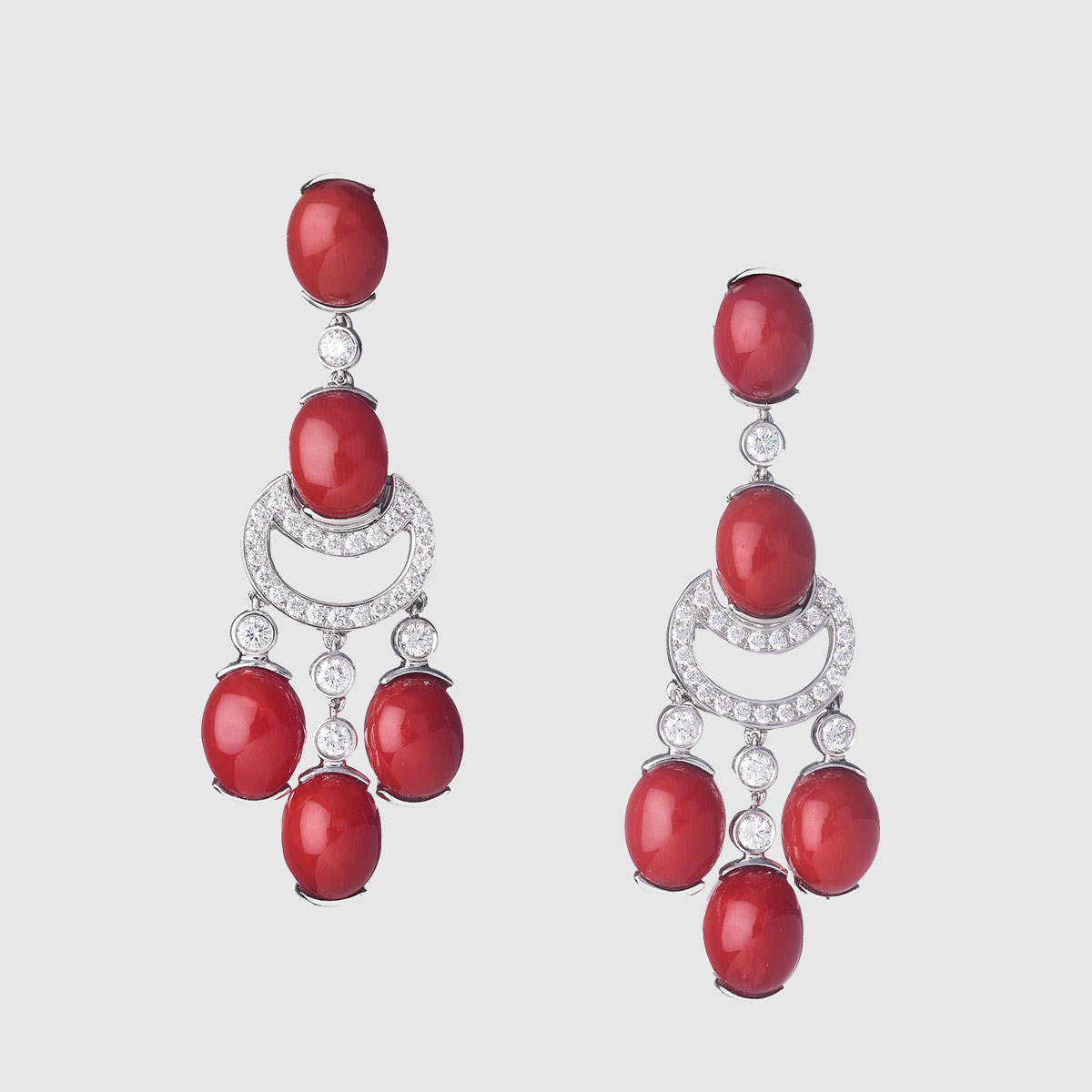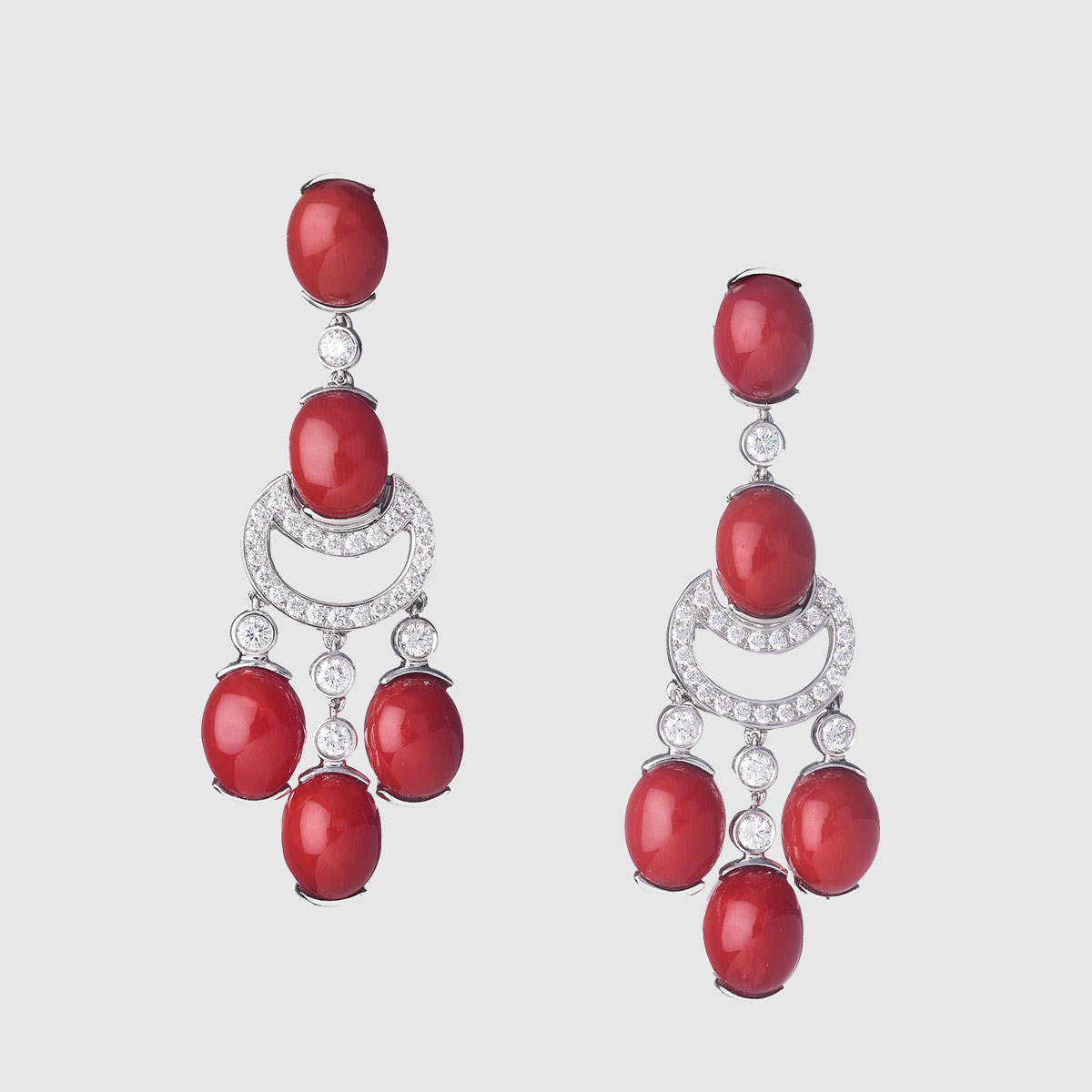 PRODUCT DESCRIPTION
White gold earrings with round diamonds and oval Cabochon corals; made exclusively for Barròco by the master goldsmith Roberto Virgilio, third generation of the Virgilio Family. The product is made as a single piece that can not be reproduced.
---
White Gold earrings
Weight of Gold: gr. 16:40
N ° 10 oval corals
Weight in carats of Corals: Ct. 28.80
N ° 56 brilliant cut diamonds
Total Carat Diamonds brilliant cut: Ct. 1.20
Handcrafted by Roberto Virgilio
Made in Italy
The product will be accompanied by a Certificate of Guarantee, issued by the manufacturer, which attests the authenticity of the precious metal and embedded gems.
SHIPPING & RETURN
Costs
Shipping calculated at checkout
Delivery Time
Shipping: 5 working days
Return Policy
The first Return Request is free, the following are at your expense.
For further requests you can contact our Customer Care at [email protected].
CUSTOMER PROTECTION
Best Quality Guarantee
In addition to the 30 days guarantee for return required by the European law, in case of damaged products or due to manufacturing defects, Barròco provides an extra 1-year quality guarantee on all our products. We trust in the quality of our products because:
– All our products and production processes have been inspected by our personnel
– All fabrics and leathers are certified and comes from Italy
– All our Artisans are worldwide known for their quality products and most of them are at their third or fourth generation
Best Price Guarantee
If you find a better price of the same product and manufacturer elsewhere we will match it.