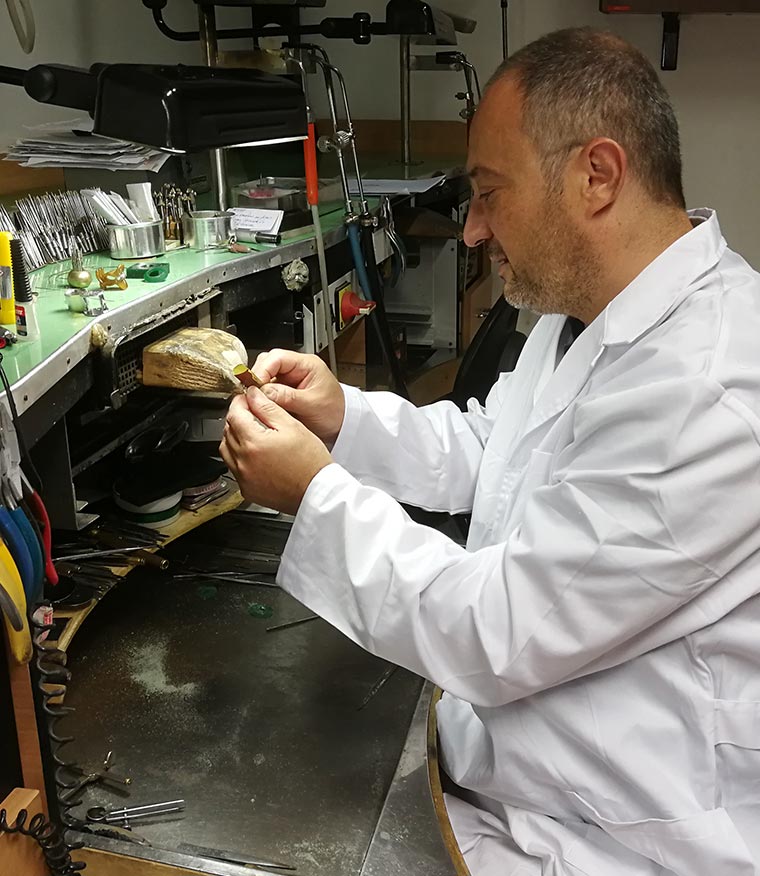 Roberto Virgilio
Virgilio Gioielli starts its business in 1930, when Eduardo Virgilio, after a period of apprenticeship in New York, opened his first workshop in Naples. In the 1950, his son Gianni Virgilio refined his technical skills in Paris and than moved to Milan in 1974, becoming a point of reference in the production of exceptional quality jewelry, in ltaly and abroad.
In 1964 in New York and in 1978 in Paris he won the "De Beers Diamonds International Awards".
Today Roberto Virgilio represents this jewellery's third generation, preserving and renewing the unique heritage of superior craftsmanship built up by his grandfather and father.
The whole production process has been realised by hand. The craftsmanship and the top quality of the stones are a concrete example "Made in Italy" excellence.
SEE MORE