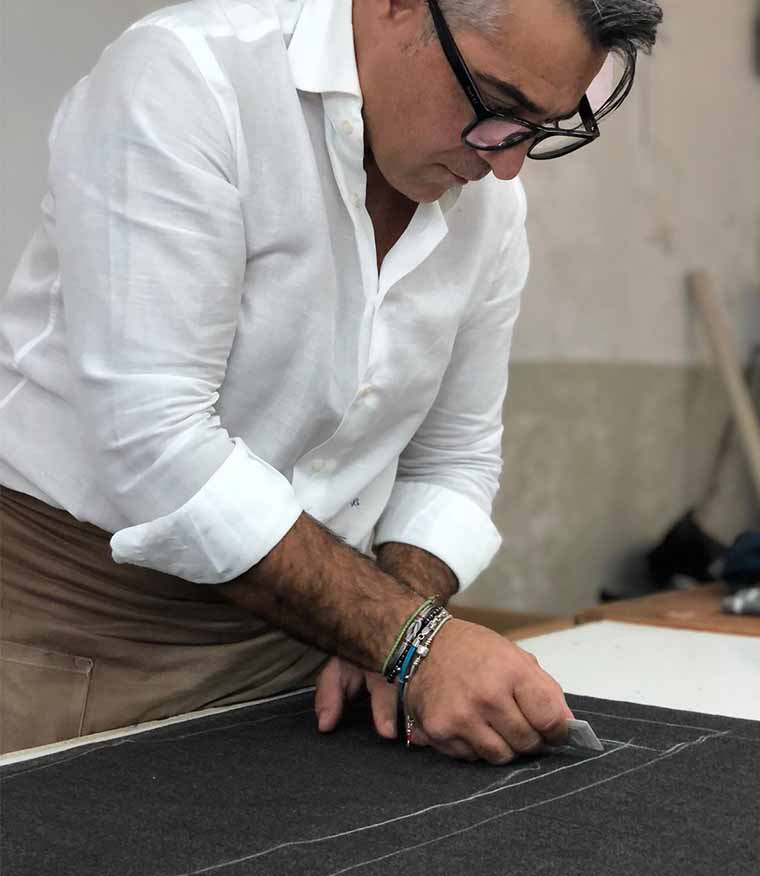 Sartoria Corrado
Since 1964 the Corrado family has been involved in the noble art of cutting and sewing in their own tailor's shop in Orta di Atella. Massimo (Editor's note: Corrado) from an early age lived his afternoons alongside his parents who produced exclusive tailored garments inside their artisanal workshop.
It is thanks to the time he spent inside the family workshop that he learned the ancient techniques of cutting and sewing and has learnt the passion and dedication with which they lived the "artisanal journey". Massimo, after a long time as a producer of garments for the International fashion houses, in 2010 created his own line of tailored trousers.
The trousers of Massimo Corrado are made with the use of fine and refined fabrics, with elegant and fashionable details. Massimo's trousers are a must-have, must be a garment in every man's closet.
SEE MORE