Celestial & Black Leather Duffle-bag
Alberto Olivero
Celestial & Black Leather Duffle-bag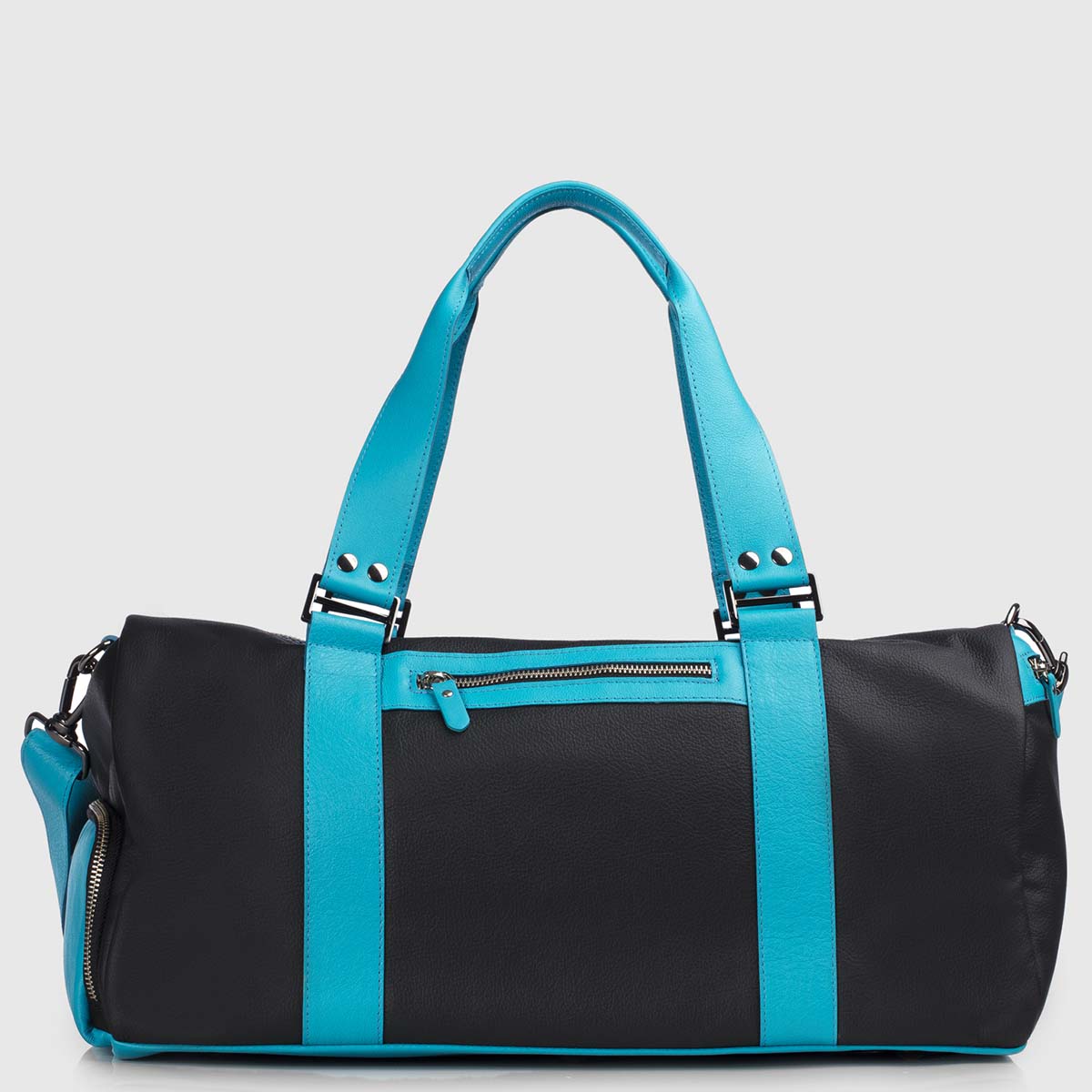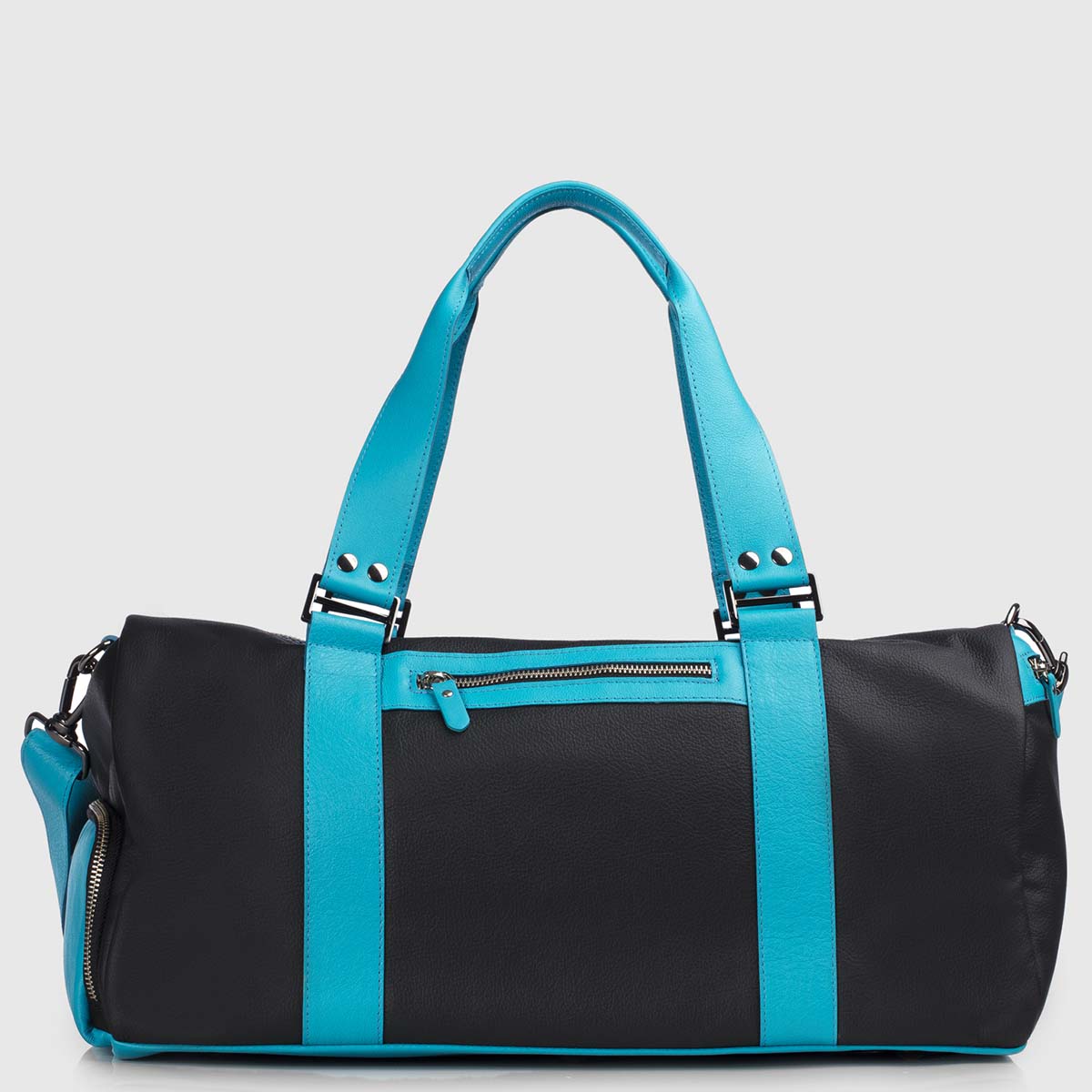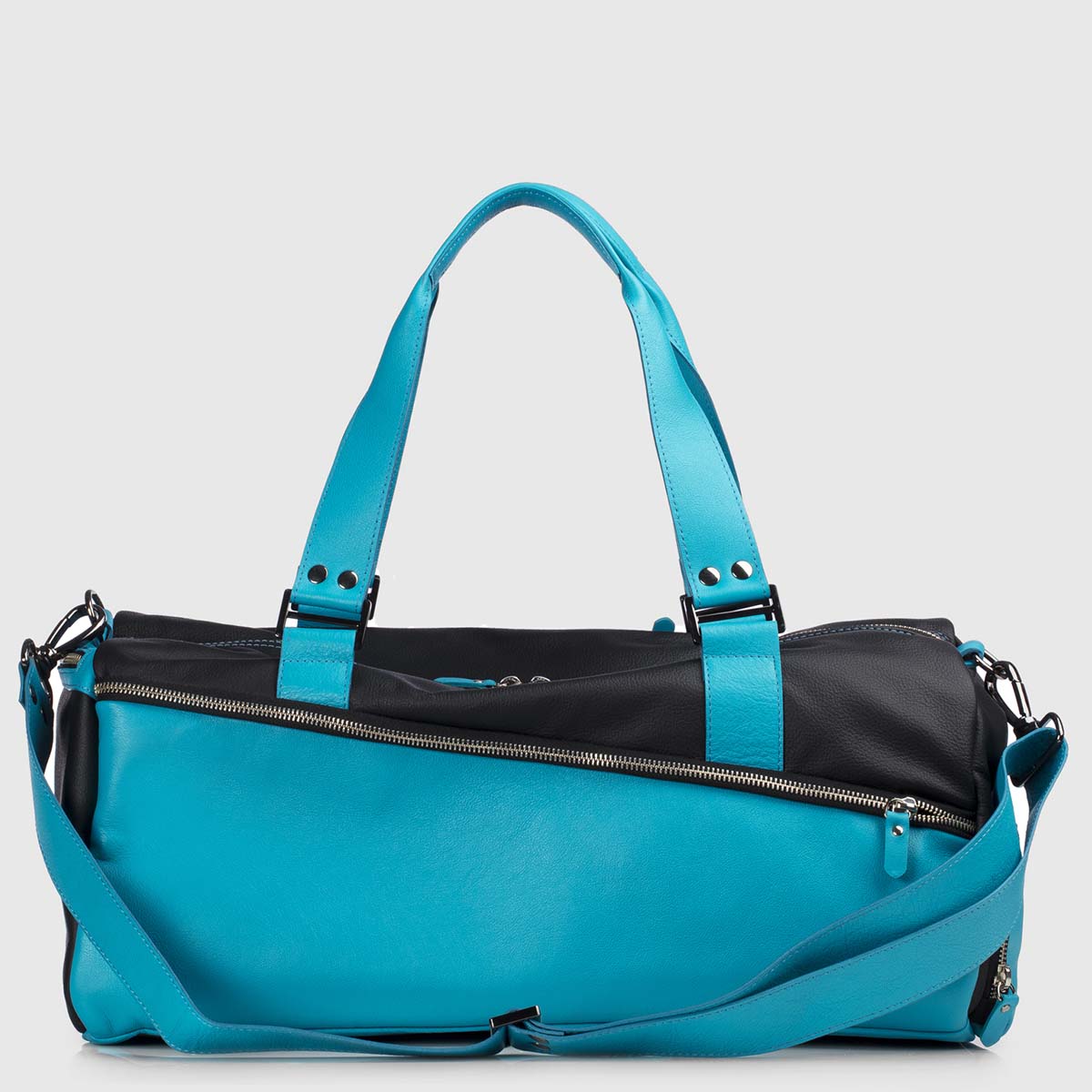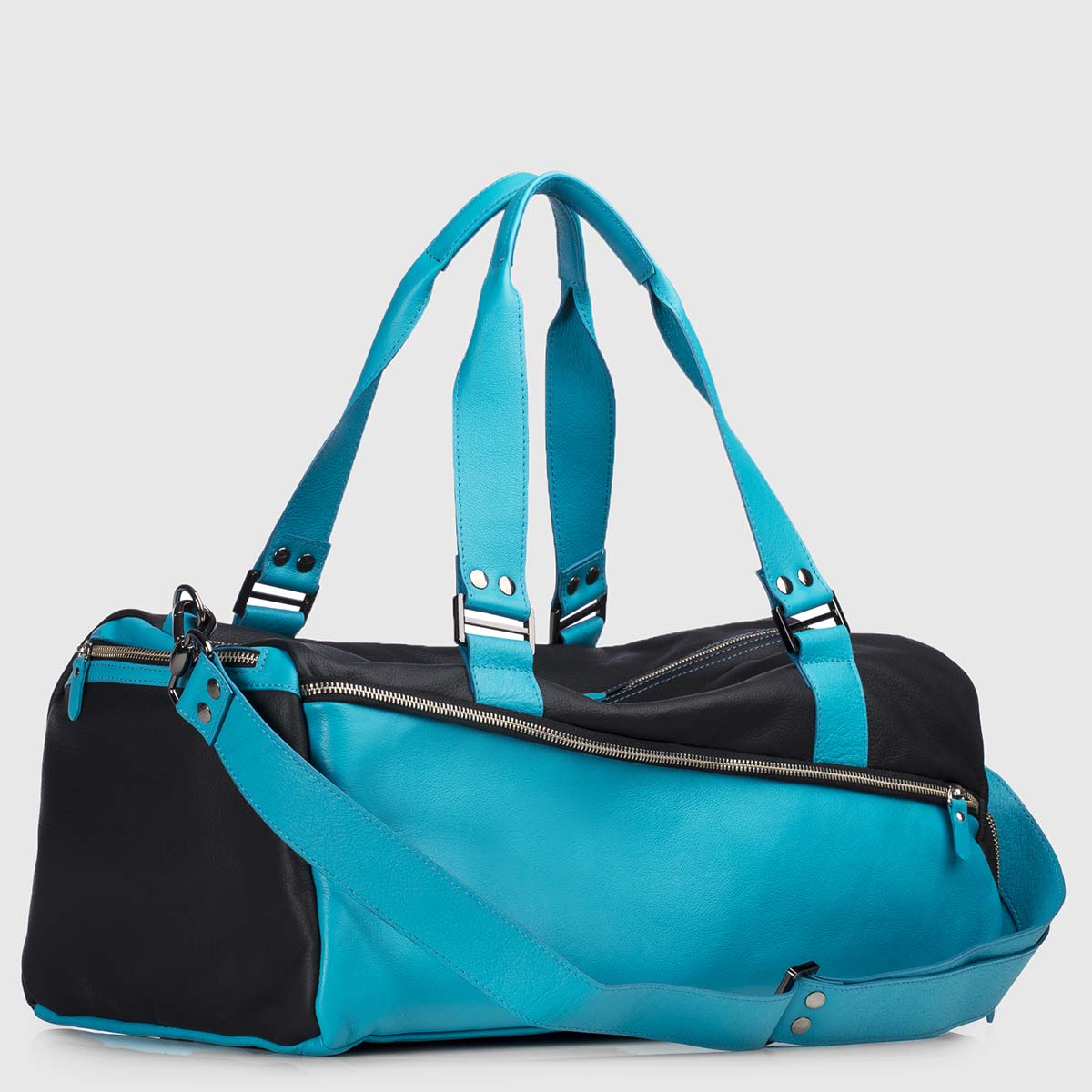 PRODUCT DESCRIPTION
This Duffle-bag is born combining the elegance of leather, the modernity of lines and the strong artisanal know-how proudly owned by Olivero's family. The numerous pockets, lined in fine cotton, have been designed to empty your pockets and keep the products beside you in your off-duty days. Thus, a folding pocket has been designed at the bottom of the duffle bag to contain a pair of spare shoes. This version is made in a waterproof leather, that makes it resistant to water and atmospheric agents. The interiors is lined in pure cotton, while the metallic finishes are made in gunmetal color.
---
Calfskin Leather Duffle Bag
Inner Lining: 100% Cotton
Fastened with a zip across the top
Waterproof
Detachable shoulder strap
External pockets
Hidden pocket at the bottom as shoe container

Metal legs

Made in Italy by expert artisans
SHIPPING & RETURN
Costs
Shipping calculated at checkout
Delivery Time
Shipping: 5 working days
Return Policy
The first Return Request is free, the following are at your expense.
For further requests you can contact our Customer Care at [email protected].
CUSTOMER PROTECTION
Best Quality Guarantee
In addition to the 30 days guarantee for return required by the European law, in case of damaged products or due to manufacturing defects, Barròco provides an extra 1-year quality guarantee on all our products. We trust in the quality of our products because:
– All our products and production processes have been inspected by our personnel
– All fabrics and leathers are certified and comes from Italy
– All our Artisans are worldwide known for their quality products and most of them are at their third or fourth generation
Best Price Guarantee
If you find a better price of the same product and manufacturer elsewhere we will match it.