Blue Wool and Blue Silk Scarf with Kashmir pattern
Out of Stock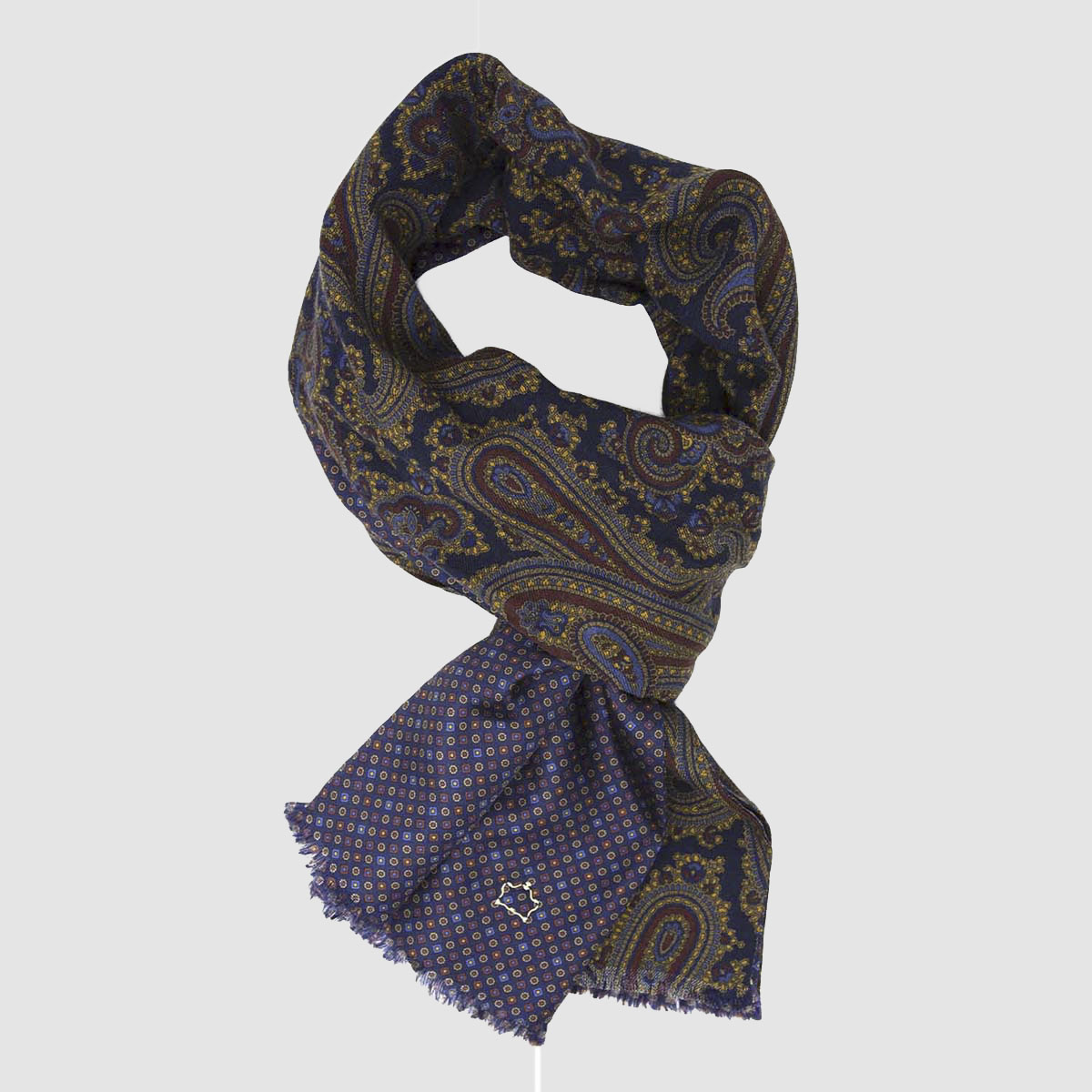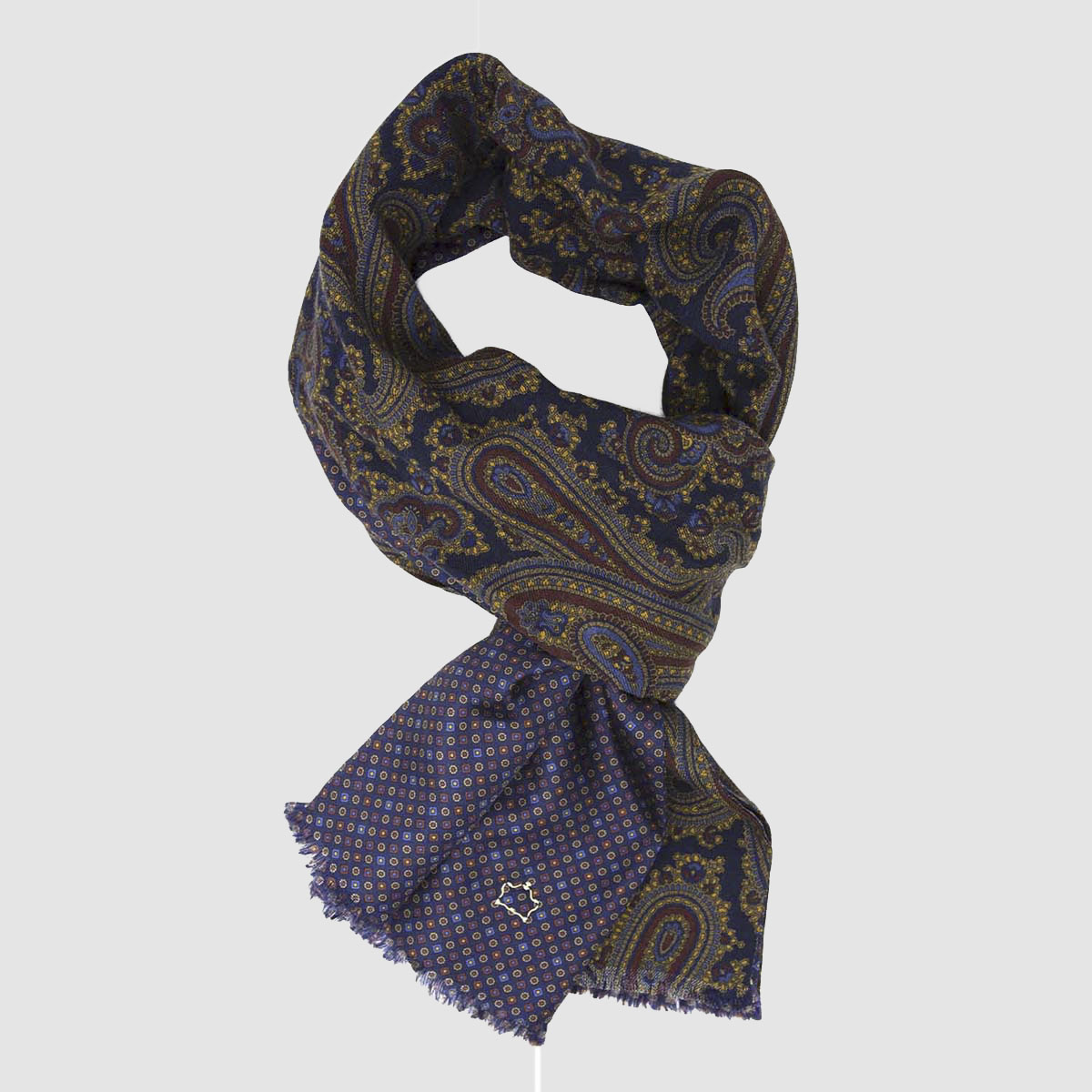 PRODUCT DESCRIPTION
Sera' Fine Silk's scarves are made with the heritage of Italian craftsmanship and a passion for yarns. This scarf is made with selected Wool and flawless Italian silk to keep your neck warm. You will love the softness feeling while wearing it.
---
50% Wool – 50% Silk
Fringed trims and ultra light Serà Fine Silk frame
Width 32 cm, length 180 cm (circa 13 and 70 inches)
Dry clean
Made in Italy
SHIPPING & RETURN
Costs
Shipping calculated at checkout
Delivery Time
Shipping: 2 working days
Return Policy
The first Return Request is free, the following are at your expense.
For further requests you can contact our Customer Care at [email protected].
CUSTOMER PROTECTION
Best Quality Guarantee
In addition to the 30 days guarantee for return required by the European law, in case of damaged products or due to manufacturing defects, Barròco provides an extra 1-year quality guarantee on all our products. We trust in the quality of our products because:
– All our products and production processes have been inspected by our personnel
– All fabrics and leathers are certified and comes from Italy
– All our Artisans are worldwide known for their quality products and most of them are at their third or fourth generation
Best Price Guarantee
If you find a better price of the same product and manufacturer elsewhere we will match it.