+
Guida alle taglie
Le taglie in questione si riferiscono esclusivamente a Sartoria Lavore
Le misure della tabella sono da intendersi in centimetri
Misura

EU

Vita
Bacino
Polpaccio
Interno Gamba
Larghezza fine pantalone
Taglia

EU

44

Vita

40

Bacino

46

Polpaccio

20.3

Interno Gamba

79.1

Larghezza fine pantalone

17.5

Taglia

EU

46

Vita

42

Bacino

48

Polpaccio

20.9

Interno Gamba

79.2

Larghezza fine pantalone

18

Taglia

EU

48

Vita

44

Bacino

50

Polpaccio

21.5

Interno Gamba

79.3

Larghezza fine pantalone

18.5

Taglia

EU

50

Vita

46

Bacino

52

Interno Gamba

79.4

Polpaccio

22.1

Larghezza fine pantalone

19

Taglia

EU

52

Vita

48

Bacino

54

Polpaccio

22.7

Interno Gamba

79.5

Larghezza fine pantalone

19.5

Taglia

EU

54

Vita

50

Bacino

56.5

Polpaccio

23.3

Interno Gamba

79.5

Larghezza fine pantalone

20

Taglia

EU

56

Vita

52.5

Bacino

58.5

Polpaccio

23.9

Interno Gamba

79.5

Larghezza fine pantalone

20.5

Taglia

EU

58

Vita

54.5

Bacino

60.5

Polpaccio

24.5

Interno Gamba

79.7

Larghezza fine pantalone

21

Taglia

EU

60

Vita

56.5

Bacino

62.5

Polpaccio

25.1

Interno Gamba

79.8

Larghezza fine pantalone

21.5
Out of Stock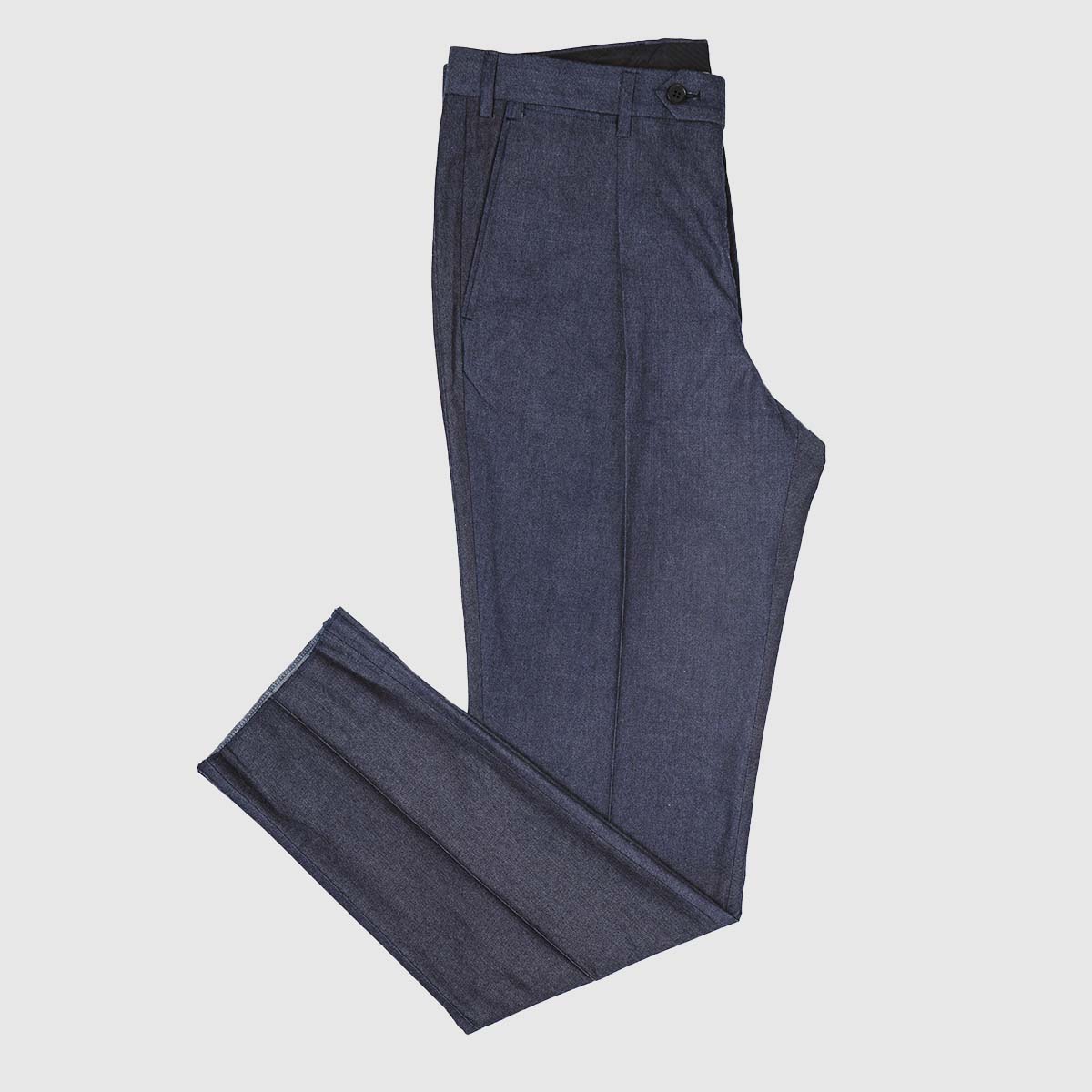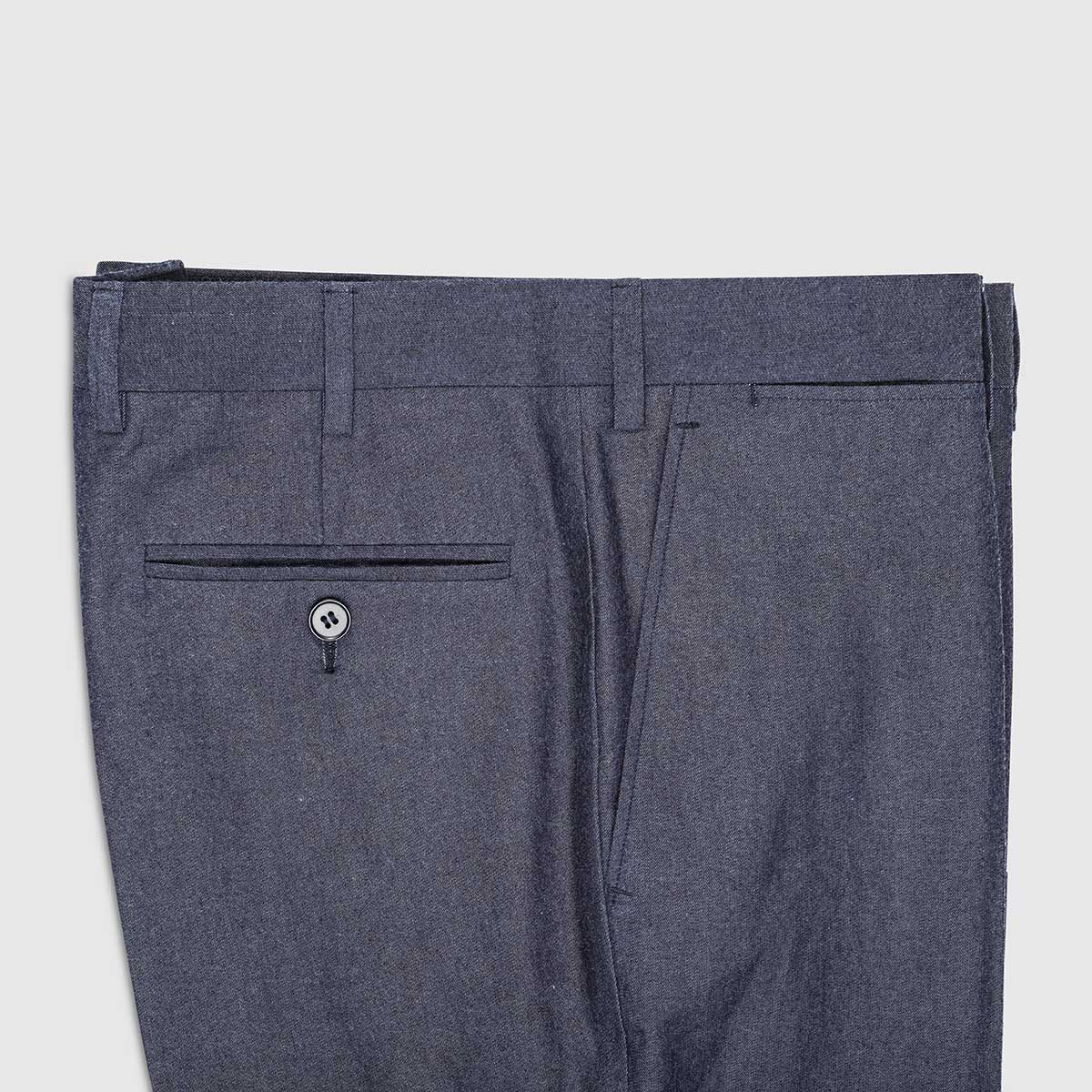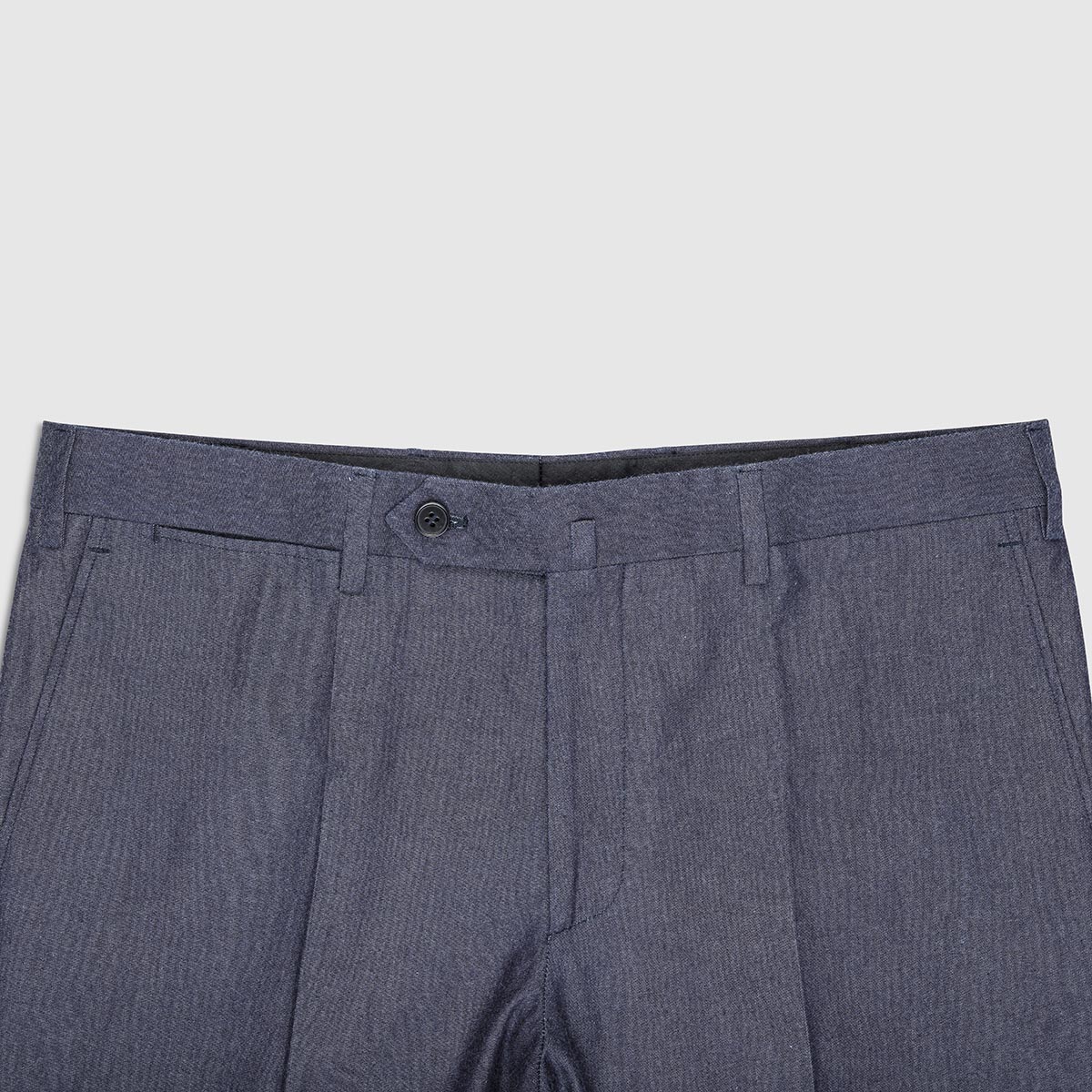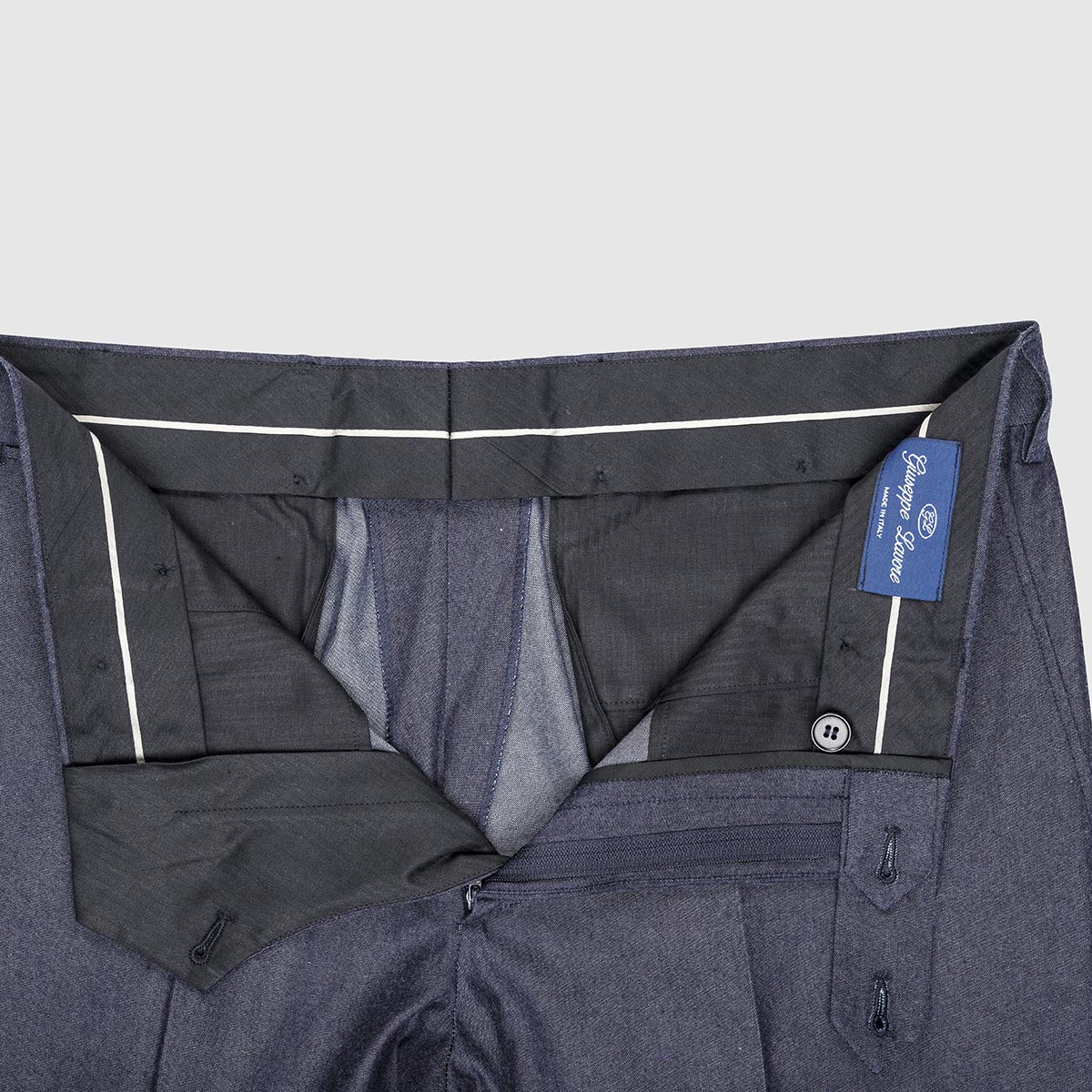 SKU:

Giuseppe-Lavore-A0351-1PINCE-INDACO
Category: Trousers
PRODUCT DESCRIPTION
Manufactured in Italy, these Sartoria Lavore Giuseppe Trousers will completely redefine your wardrobe. The perfect combination of class and spontaneity, they allow you to inject a bit of personality into every single formal ensemble. Crafted from premium Albiate Denim in a sophisticated Indigo wash, they transition effortlessly from business to leisure. Add a crisp button down for an enigmatic look that proves good taste is indeed multifaceted.
---
Color: Indigo
Albiate Denim – 100% Cotton
Corozo Buttons
Waist Size Measured In CMs
Weight: 9oz
Waistband Height: 3.5cm
Handcrafted in Italy
Regular Fit
Dry clean only
SHIPPING & RETURN
Shipping
Costs calculated at checkout
Delivery Time
5 business days
Return Policy
The first return is free, whereas the following are at the customer's expense.
For assistance, please contact Customer Care at [email protected].
CUSTOMER PROTECTION
Best Quality Guarantee
In addition to the 30 days guarantee for return required by the European law, in case of damaged products or due to manufacturing defects, Barròco provides an extra 1-year quality guarantee on all our products. We trust in the quality of our products because:
– All our products and production processes have been inspected by our personnel
– All fabrics and leathers are certified and comes from Italy
– All our Artisans are worldwide known for their quality products and most of them are at their third or fourth generation
Best Price Guarantee
If you find a better price of the same product and manufacturer elsewhere we will match it.